Join our Team!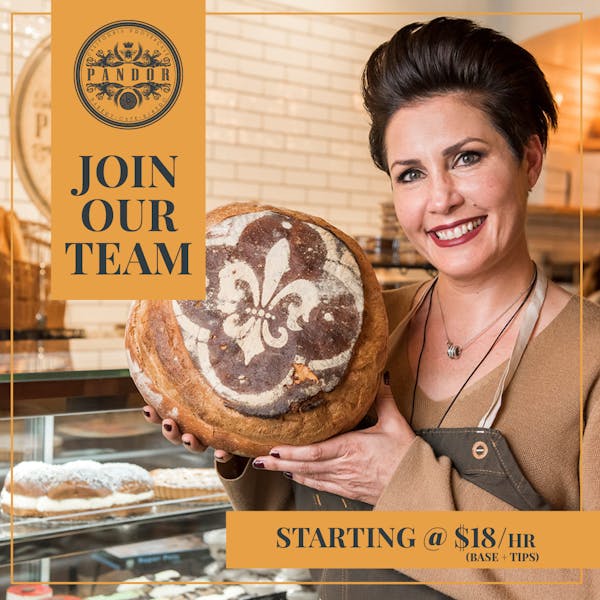 Join Our Team!⁠
Pandor Bakery and Cafe is currently hiring Front of House staff and Back of House positions (line cooks and dishwashers) at all locations. Irvine, Newport Beach, and Old Towne Orange.⁠
⁠
We are a casual dining restaurant offering our customers a five-star product of freshly baked breads, viennoiserie, pastries, macaroons, gelatos, and items from our French Cuisine menu.⁠
⁠
The pace is fast and fun. The atmosphere is organized and well managed. We are flexible with scheduling. ⁠
⁠
Starting at $18/hr (Base + Tips).⁠
Please send Resumes to hr@rtrbakery.com or use our page here.