Join our Team!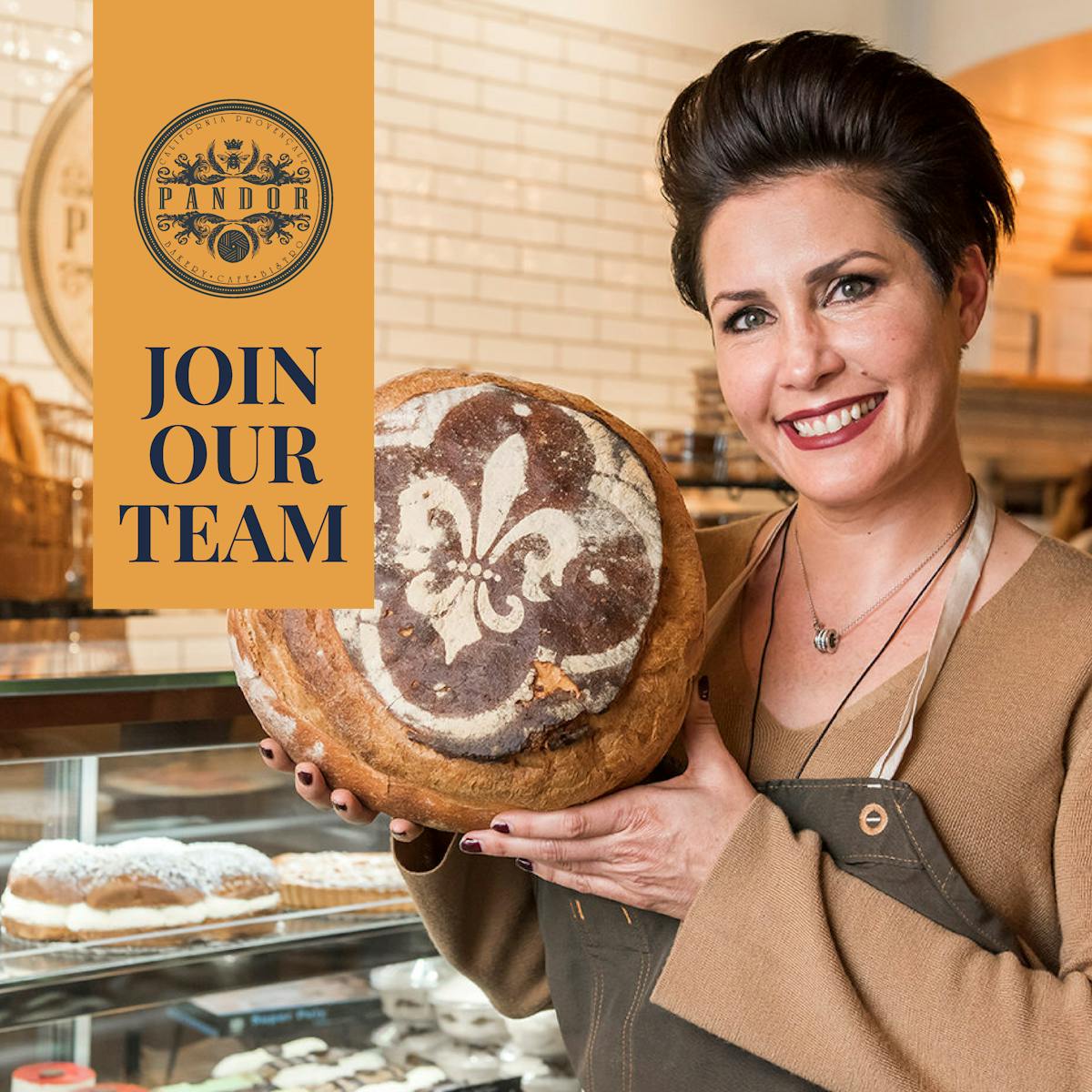 Pandor Bakery and Cafe is currently hiring Front of House staff, Back of House positions (line cooks and dishwashers) at all locations. Irvine, Newport Beach, and Old Towne Orange.⁠
⁠
We are a casual dining restaurant offering our customers a five-star product of freshly baked breads, viennoiserie, pastries, macaroons, gelatos, and items from our French Cuisine menu.⁠
⁠
The pace is fast and fun. The atmosphere is organized and well managed. We are flexible with scheduling. ⁠
⁠
Starting at $18/hr (Base + Tips).⁠
------
We are also hiring a Head Baker, Lead Baker, and Production / Commercial Bakers for our commercial bakery in Tustin, CA.
Full time - 40 hour week.
Overnight production 10PM-6AM
Salary depending on experience.
Full Benefits including medical, vision, dental, and 401K
At Pandor Bakery, our bakers produce beautiful artisan breads from scratch daily. Our baking team has control and use of our clean, well-organized, commercially equipped Lab with tools and the highest grade of ingredients to produce our five-star products. Our experienced bakers love their Lab and the atmosphere it offers to produce our five-star product daily at a volume necessary to meet our retail stores' needs. Your success is our customer's delight.
Activities and Responsibilities:
1. Manage Daily Bread Schedule
2. Schedule raw ingredients to precisely match receipts
3. Mix doughs from scratch
4. Produce lean bread doughs
5. Hand forming and machine forming of bread (baguettes, ciabatta, boules, and loaves)
6. Work on commercial racks and bread ovens
-----
Please send Resumes to hr@rtrbakery.com or use our page here to submit.